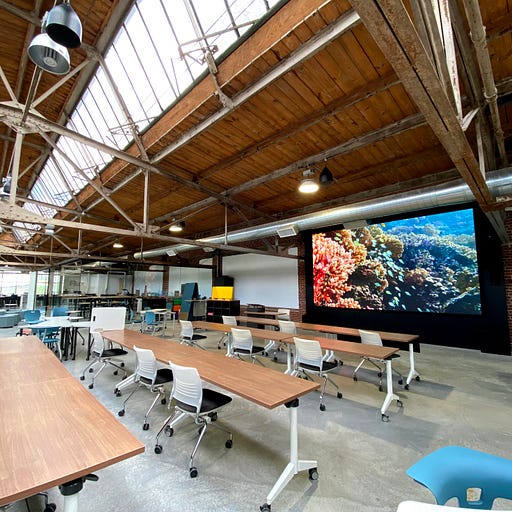 Jul 29, 2021 • 22M
Q&A with Ryne Anthony at Flux 🎧
New space for teachers and pupils to test out the latest STEM tech 🏭 ⌨️ 🤖
The Class Futures podcast series explores the future of digital learning. Featuring interview Q&As with people from education, business and technology.
In our podcast summer series, I spoke to Ryne Anthony who is director of innovation at a company called Flux. He used to be a science teacher before making the move to Flux which is part of a larger company called Corbett Inc.
It is creating huge, open plan spaces which are completely different to the traditional classroom environment. Think large, airy spaces with cool seating and learning areas. These new spaces are offered to teachers and pupils where they can test out the latest STEM (science, technology, engineering and maths) technologies to enhance their learning and skills.
These spaces are completely different to the classrooms I'm used to, that's for sure.
Listen to the episode to find out more.
Mentioned in this episode
Interested in featuring?
To feature in the the summer series, visit our booking page here.